When Ron Finley received an arrest warrent for planting vegetables in front of his house, he decided to take a stand.  A member of his gardening group, Green Grounds, started a petition and gathered the community to take action.  The Los Angeles Times picked up the story and then he started to get global attention.
---
---
The city council also took notice and the warrent was revoked.  Now, the policy has been changed and under a new law, the city will allow free gardens next to sidewalks.
"It's about you changing your life and being responsible for your health, and for your community. It's you taking a stand that this is mine," said Finley.  "We've basically been enslaved by food companies, and they're killing us slowly. There's other means and other ways to supply food."
Not only does it improve the morale and the health of the community, but, according to Finley, "It's walking outside your door and being greeted by hummingbirds and dragonflies and bees, and a green, healthy ecosystem."
---
---
Finley delivers a powerful TED talk, outlining his strategies and actions for a greener city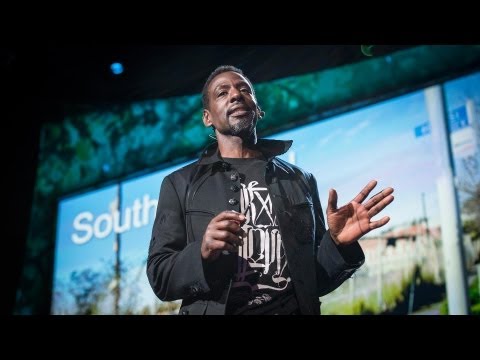 Image Credit: http://www.fastcoexist.com/3043420/in-la-now-you-can-use-city-land-for-a-free-vegetable-garden
https://www.minds.com/blog/view/425798311182602240/in-la-now-you-can-use-city-land-for-a-free-vegetable-garden
Article originally published on Minds.com an open source blog
A quick note from our founder-
Over the past year, my friend Dave at PaleoHacks has been working on a secret cookbook with world-renowned Le Cordon Bleu chef Peter Servold.
Well, today this new this new incredible Paleo Cookbook is finally available to be shipped right to your door for FREE
That's right — as a special launch promotion, we're offering our brand new Paleo fat loss cookbook to you for free (Chef Pete lost 60 lbs using these recipes!) — All you have to do is just cover a small shipping cost (international shipping is a bit more).
Get your FREE copy of Paleo Eats Here. (Grab this today, because we only ordered a small batch of these cookbooks for this freebie promotion, and they will sell out FAST!)